100 ICW6
The 100 ICW6 loudspeaker which is dedicated to home audio can be highlighted for its acoustic performances and compact design. This product is aimed at small to medium sized rooms and for three types of use: distributed systems (hallways, living rooms
Product Type

:

In-wall/In-celling - 2-way coaxial
Nominal Impedance

:

8 Ω
Frequency Response

:

62Hz-23kHz
Weight

:

1.50kg
Sensitivity (1W/1m)

:

89dB
Minimal impedance

:

7.3Ώ
Recommended amplifier power

:

25-100W
Brand

:

Focal
100 ICW6

The 100 ICW6 loudspeaker which is dedicated to home audio can be highlighted for its acoustic performances and compact design.


PERFECT ACOUSTICS

---
100 ICW5, 100 ICW6 and 100 ICW8, 100 IC6ST and ICLCR5 offer three position switch (-3dB, 0 dB, +3 dB) to adjust the treble according to the acoustic environment (reverberation on windows or on tiles for example). Two loudspeakers can be connected to the same amplifier.

HI-FI OR HOME CINEMA

---
All the products from the 100 Series can be used to reinforce classic Hi-Fi systems, particularly the loudspeakers from the Chorus 700 series, for those looking for discreet, high-quality Home Cinema system.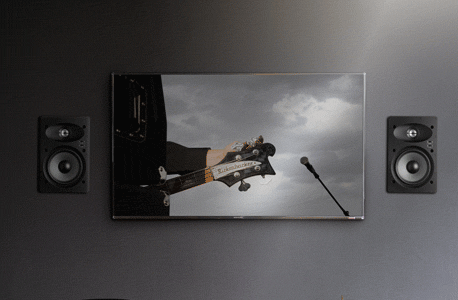 INSTALLATION IN HUMID ENVIRONMENTS

---
Tropicalisation is used on Polyglass membranes to allow the installation in humid environments, such as bathrooms.