1000 ICW6
The 1000 ICW6 in-wall and in-ceiling loudspeaker is a fully-integrated solution for a high-calibre Stereo and Home Cinema sound experience. Made in France, it brings together exclusive technology, such as the 'W' cone of its midrange/bass speaker driver and the pure Beryllium tweeter. The tweeter is also positionable and adjustable, for optimal adjustment to your listening room. The square and circular magnetic grilles supplied with the product are also ready to paint, ensuring they are completely unobtrusive. Meanwhile, installation is quick thanks to the patented Quick Install system. Featuring a rear dust guard and positioning handles to fix the loudspeaker into the mounting frame without the need for tools, 1000 ICW6 is an incredibly accomplished high-end product.
Product Type

:

2-Way in-wall/in-ceiling
Nominal Impedance

:

8 Ω
Frequency Response

:

62Hz-23kHz
Weight

:

1.5okg
Sensitivity (1W/1m)

:

89dB
Minimal impedance

:

4.9 Ω
Recommended amplifier power

:

25 – 150W
Brand

:

Focal
1000 ICW6

The 1000 ICW6 in-wall and in-ceiling loudspeaker is a fully integrated solution for a high-caliber Stereo and Home Cinema sound experience.


'W' CONE

---
The 'W' sandwich cone perfectly optimises the frequency response curve by fully mastering the three key parameters of lightness, rigidity and damping. When you're listening, it creates total sound transparency and a very low distortion rate: the finesse of the resulting sound rendering is exceptional.

BERYLLIUM TWEETER

---
The only metal rigid enough to scratch glass, Beryllium is the material of choice for a tweeter cone. Thanks to the creation of a pure Beryllium inverted dome capable of covering over five octaves, the only one of its kind in the world, the purity of the sound reproduction is incomparable.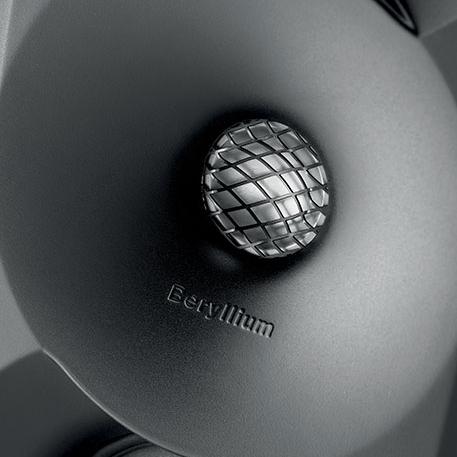 THE ULTIMATE HOME CINEMA EXPERIENCE

---
With the ability to be positioned horizontally or vertically, 1000 IWSUB Utopia has been designed to assemble perfectly with the 1000 IWLCR Utopia 3-way in-wall loudspeaker, enhancing the performance of your Home Cinema installation. The option to customise the impedance of the speaker drivers according to the number of products assembled allows the system's performance to be adjusted to enjoy an exceptional, bespoke installation.