300 ICA6
Focal introduces 300 ICA6, its new in-ceiling loudspeaker. With a speaker driver angled at 35°, it delivers a high-quality listening experience.
Product Type

:

2-way in-ceiling
Nominal Impedance

:

Impedance:8 Ω / 32 Ω selectable
Weight

:

0.43kg
Sensitivity (1W/1m)

:

89.5dB
Minimal impedance

:

4.8 Ώ
Recommended amplifier power

:

25 - 130W
Brand

:

Focal
300 ICA6

300 ICA6 is an in-ceiling/in-wall loudspeaker fitted with a speaker driver angled at 35° that makes it perfectly adjustable to suit the position you are listening from.


CREATE AN INVISIBLE SYSTEM

---
Round or square, the grilles are magnetic making them easy to place on the loudspeakers. They are fitted with anti-vibration pads so as not to interfere with listening. Available in a white finish, the grilles have been designed to be painted and to blend in seamlessly with the interior.

THE INIMITABLE FLAX CONE
---
The Flax cone is an exclusive Focal technology manufactured in France. It is a sandwich cone formed of an extremely high-quality flax fibre core placed between two thin sheets of glass fibre. It ticks all the boxes for a high-fidelity cone: it is lightweight for good dynamics, rigid to support the bass and dampening to deliver a neutral and natural listening experience. The sounds are strikingly real, voices are reproduced with clarity and detail.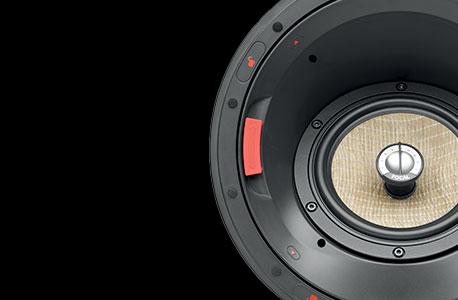 EASY, QUICK & NO TOOL REQUIRED
---
The loudspeakers of the 300 Series are very easy to install thanks to the EQI (Easy Quick Install) system. The install frame is compatible with any wall or ceiling with a width between 5 and 30mm. No tools are required. The frame comes with fixing legs which holds the system in place. Simply insert and lock the speaker, either by rotating it for the round in-ceiling models, or by applying a pressure on the frame for other models.