300 ICW6

The 300 ICW6 is an in-wall/in-ceiling loudspeaker which blends in perfectly with your décor.


SO ORIGINAL FLAX CONE

---
All the speaker driver cones of the 300 SERIES range are made using Flax sandwich technology. Flax is an eco-textile with astounding structural properties: it is light, rigid and well damped for providing greater neutrality of the timbre and better definition.
TNV2 Tweeter developed for these products uses Focal's exclusive inverted dome technology, allowing for optimal energy transfer and limited directivity.

SIMPLY COMPOSED
---
​Each 300 ICW is simply composed of two parts: a mounting frame and a loudspeaker. The mounting frame is fixed to the wall or ceiling using mounting brackets which can be manipulate single-handedly. Once the frame has been fixed securely in place, the loudspeaker can be quickly assembled to the mounting frame thanks to a quarter-turn locking mechanism.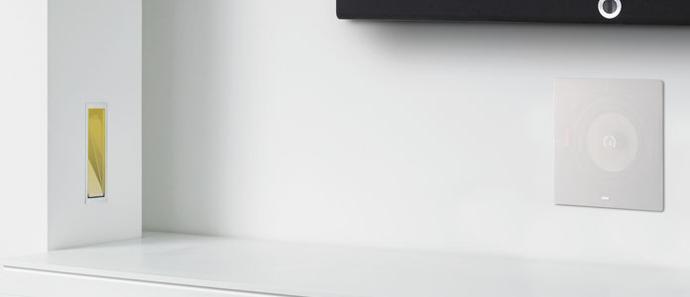 CREATE AN INVISIBLE HOME THEATRE

---
​Each of these loudspeakers is suitable for both in wall and in ceiling installation, making the products of the 300 Series line extremely versatile and ideal for hi-fi systems, home cinema systems or to complement classic hi-fi systems, particularly loudspeakers from the Aria 900 line.