300 ICW8

Your 300 ICW8 in-wall/in-ceiling loudspeakers have been designed to deliver the most faithful sound reproduction, whether they are used for stereo music or home cinema.


CREATE AN INVISIBLE SYSTEM

---
​Even if the loudspeakers of the 300 Series were designed to reproduce sound as faithful as possible for stereo configurations, they turn out to be also ideal for multichannel applications. It reproduces very precisely the movies' soundtracks without taking up too much space. These products will blend discreetly with a classic bookshelf or a column loudspeaker system.

SO ORIGINAL FLAX CONE

---
All the speaker driver cones of the 300 SERIES range are made using Flax sandwich technology. Flax is an eco-textile with astounding structural properties: it is light, rigid and well damped for providing greater neutrality of the timbre and better definition.
TNV2 Tweeter developed for these products uses Focal's exclusive inverted dome technology, allowing for optimal energy transfer and limited directivity.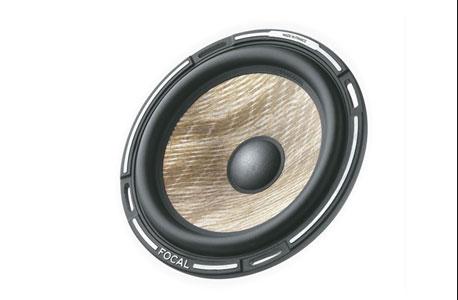 PERFECTLY BLENT WITH YOUR INTERIOR

---
The magnetic grilles supplied with each product are perfect for quick and easy assembly.
In terms of design, all the products of the 300 Series line come with two types of grilles: a square grille and a circular one, to ensure they blend in perfectly with your interior. Another key aspect of the design is that the grilles are frameless, making them even more discreet and elegant.