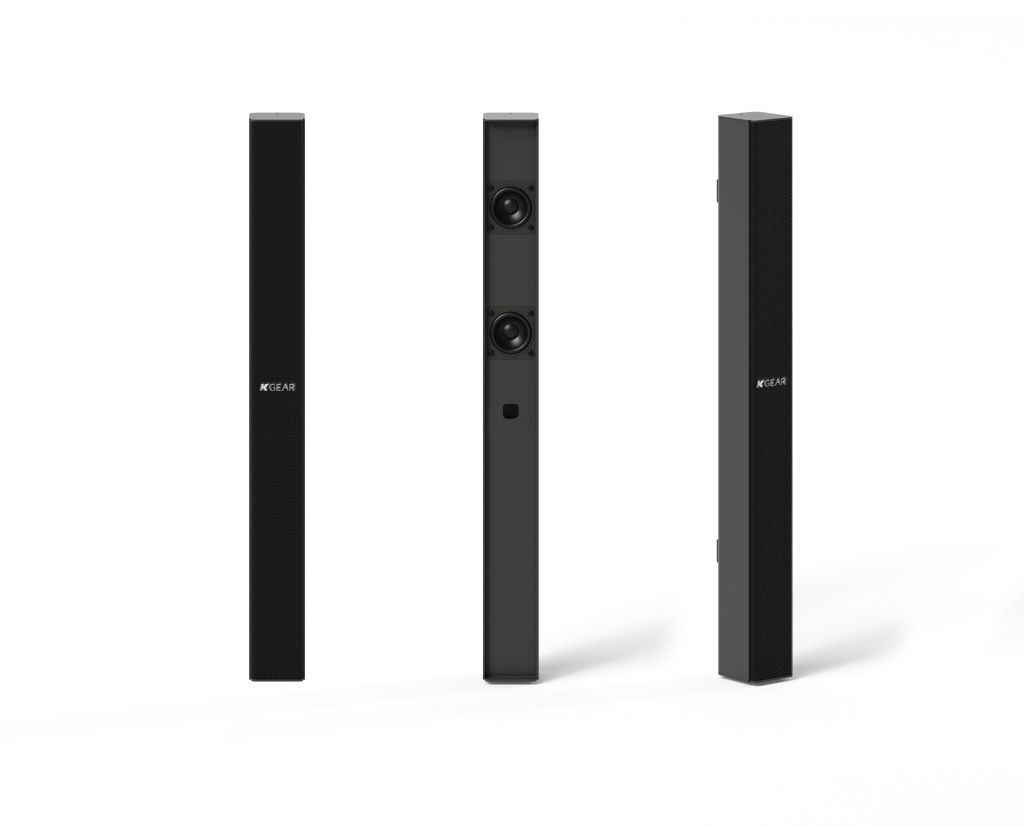 GF22
Passive 2x2" Full Range Point Source Column Speaker 25W RMS 16Ω Recycled ABS Black Color IP54
Coverage

:

V. 90° | H. 90°
Product Type

:

Passive Point Source Column Speaker
Transducers

:

2x2" ferrite magnet woofer
Max SPL

:

108 dB
Rated Power

:

50 W
Nominal Impedance

:

16 Ω
Material

:

ABS
Frequency Response

:

90 Hz - 20 kHz (-6dB)
Weight

:

1.3kg
IP Rating

:

IP54 (G-IPCAP1 accessory required)
Connections

:

Phoenix connector with speaker relaunch (4-pin euroblock)
Brand

:

KGear
GF22

GF22 is an ultra-compact passive 2x2-inch full-range point source column speaker that delivers impressive bass performance despite its small size.


Different Models for Your Needs
---
Whether you need even sound distribution and a long throw (GF162), optimized bass and sound quality (GF22 full-range), or a combination of both, GF family has a speaker that can meet your needs. All GF family speakers can be paired with a GS6 matched subwoofer for optimal music performance.

CONFIGURATION OPTIONS

---
GF speakers are available in a range of configurations to meet the needs of various installations
Low Impedance
This configuration allows the speakers to be connected directly to an amplifier, offering maximum control over the sound quality. (GF42 and GF82)
High Voltage with Built-in Transformer
This configuration allows the speakers to be used in a 70/100V distributed sound system, where multiple speakers can be connected to a single amplifier. (GF42T, GF82T, GF162T)
Active Versions
These speakers have built-in amplifiers, making them a convenient option for installations where a separate amplifier is not available or where space is limited. (GF22A, GF42A, GF82A)



Scalable Sound Solutions within GF Family
---
GF speakers can be combined together to easily scale the sound system in your project, matching different sizes and demands according to the environment where you're installing them. This flexibility ensures a tailored listening experience across various spaces and applications.